Whatever your favorite beverage for celebrating- be it champagne or chocolate milk - please raise a glass.
Today, March 3, ANA is announcing that travel health nursing is officially the newest U.S. nursing specialty!!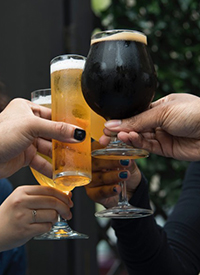 As you all know, this important designation has been many years in the making, but what better timing when all of us are hard at work advising and containing the global spread of COVID19.
Now that Phase I is complete (earning recognition) the ATHNA Working Group for ANA Specialty Recognition will soon share its plan for Phase II of this effort (roll-out) on this website. However, in the meantime, you can help us by sharing this great news-starting today. Let employers, co-workers, and your travelers as well as friends and family all know about our specialty recognition. Invite them to join us in celebrating this important achievement.
With this specialty designation, each of you deserves a pat on the back. It is what you as a travel health nurse do every day, and more importantly, how you do it that convinced the ANA that we stand apart as nursing professionals who offer something special and distinct as we contribute to the health and safety of all travelers and the communities to which they visit and return.
Cheers!!
The ATHNA Working Group for ANA Specially Recognition of Travel Health Nursing