Meet Christa Schmitz, MSN, RN, FNP-BC
By Leslie Gannon, ATHNA BOD member 2/24/20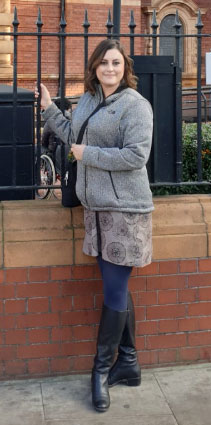 Christa Schmitz is the Director of Education for Passport Health and is responsible for the training and education for all corporate US and UK clinics. She has 20 years of nursing experience; 16 years as a nurse practitioner. Christa has been practicing in the field of travel medicine for 4 years. She has been an ATHNA member for the last two years and earned an ISTM Certificate in Travel HealthTM. She has worked in various areas of travel medicine, which include working as an NP in a travel medicine clinic, managing nursing staff and clinic operations for Passport Health, and leading the International Health Services program for the Boeing company. I asked her to tell us a little bit more about herself.
How did you become interested in Travel Health Nursing? I stumbled across travel medicine. Like most of us, it was not something I had heard of before. I saw a position posted with Passport Health and it was very intriguing to me because I felt that my background in family practice and pediatrics would complement the preventative goals and educational component of travel medicine.
What inspired you to join ATHNA? The accessibility of the resources and education that ATHNA provides is very valuable. It is great to have information available that is specific to travel medicine nurses.
How has ATHNA improved your travel health nursing practice? The ability to network with other travel medicine clinicians has been a wonderful resource.
What resources do you use on the ATHNA website? I most frequently use the Announcements section and have utilized the core curriculum model for shared education.
How can ATHNA help you in the future? Providing more continuing education opportunities recognized by ANCC (American Nurses Credentialing Center).
In your own travels, where would you like to go next and why? There are actually a few places I would like to go. I would like to go to Italy to enjoy the food and wine. I would also like to visit Finland to sleep under the Northern Lights and play with husky puppies.