Jay Keystone, MD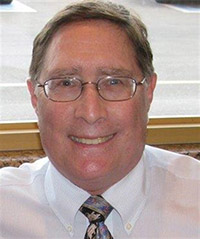 Past President Julie Richards speaks for all of us at ATHNA when she shares these thoughts:
"The travel health world suffered a deep loss yesterday with the passing of the extraordinary Dr. Jay Keystone. He was known to many ATHNA members and thousands of others around the world as a beloved teacher and mentor who used his great sense of humor and clear speaking style so effectively. Many of us at ATHNA have personal lists of Jay's clinical pearls we incorporate into our own work every day as well as a list of "Jay stories" that continue to make us laugh. I can recall several occasions when something he had said helped me make a difficult diagnosis. The last time I heard him give a talk was in Montreal a couple of years ago. In the middle of his presentation to several hundred people, his phone rings and he proceeds to take the call, on stage in front of the audience. When he hangs up, he says, "That was one of my children and I always take their calls." The entire audience laughed, and Jay moved on.
The nursing world has a special fondness for Jay as he was a strong supporter of the Nurses Task Force at the International Society of Medicine and was always our champion. If you have never had the honor of seeing Jay in action, see: https://vimeo.com/309781592 on how to give a good talk. Trust me, you'll learn something. I'm a better clinician because of him, a better speaker because of him and likely a more genuine person because of him. Jay was very good at being himself which left others with the feeling that they too could be themselves. He spread a lot of knowledge along with a lot of joy and left our world a much better place. ATHNA sends our warmest condolences to Dr. Keystone's family and friends along with a very big thank you to Jay."
His obituary can be found by clicking here.
In honor of Dr Keystone, ATHNA is making a contribution to a memorial fund in his name for global health research which can be found here.