Meet Karen (Kaylee) Light MPH, RN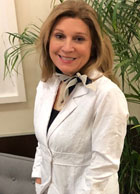 By Jackie Mier, ATHNA Membership Committee Chair
Kaylee received her RN through Labouré College of Milton, MA. During her MPH training in epidemiology and health management she certified in Stanford University's disease prevention program to do community-based research. She has worked with Chronic Disease patients since 2009, and as a Travel Health Nurse close to two years. She is currently advancing her professional development as a Nurse Practitioner with a travel health focus. Kaylee has two daughters starting their careers. In her spare time, Kaylee races sailboats out of Marblehead MA, is a cycling enthusiast and an avid skier.
Kaylee was one of the member volunteers who helped research last summer's ATHNA Networking, Education and Development (NED) Day venue in Washington, DC. Even though Kaylee was relatively new to travel health nursing and possibly would not be able to attend the NED, I was impressed by her enthusiasm for her new found specialty. Ultimately, she could not attend, but I asked her if I could interview her as our first Member Mini-Profile representing a nurse new to the field and actively advancing her career in travel health nursing. The following are excerpts from my "interview":
Why I became interested in travel health:
In 2007 I traveled with a medical team to a camp in Central America on the mosquito coast to assess Hurricane Mitch refugees. With a focus on public health education and a basic pharmacy, we worked to improve living conditions and the quality of health care delivery, witnessing firsthand the eagerness of this under-served community to thrive and survive. This served as my initial impetus to empower those less fortunate to improve their quality of health. In 2009 I traveled to the poorest state in Mexico to work in the mountains at a health clinic, and later worked right here in the US in several underserved areas.
What brought you to travel health nursing?
I worked remotely across three continents through the Chronic Disease Self-Management Education Program (CDSMP) model that Dr. Kate Lorig started at Stanford U. Our first launch was through the UK, then in Australia, then the US. Targeted patients were identified by their provider or insurance carrier. As a Public Health RN, I jumped at the opportunity to transition to travel health nursing with the company I worked for. Having previously traveled outside of the US for either education or pleasure, the idea of helping clients be well-prepared for their journey was certainly not lost on me! Before my trip to Asia, a travel health consult would have given me answers to my country preparation questions and concerns, not to mention assessment of my health status and clearly would have led to an even better travel experience!
How long have you been an ATHNA member?
Going on 2 years! I sure wish I'd known of the resources offered sooner!
What inspired you to join ATHNA?
First, ATHNA provides evidence-based information on real challenges that travelers may face. Second, ATHNA membership provides the opportunity to join not only a fellowship of nurses who empower travelers, but access to seasoned and competent professional leaders who represent us.
How has ATHNA improved your travel health nursing practice?
Through ATHNA, I have a greater depth of insight and knowledge to provide to clients. I often reference ATHNA as one of my resources. I can trust them to share travel health-related research findings, as well as, infectious disease and public health surveillance of global epidemiology updates.
What resources do you use on the ATHNA website?
From travel health-specific CEU opportunities, to (ISTM Certificate of Knowledge™) exam preparation resources and fascinating TravelBytes, there is no end to the start of exploration there! ATHNA even offers a glossary of travel-related RN vocabulary for charting!
How can ATHNA help you in the future?
My career in travel health nursing is strengthened by being an ATHNA member! In the clinic, I have evaluated many international travelers: business executives, families and students who deeply appreciate travel health education and vaccine recommendations. I can cite ATHNA as a reliable resource for current updates and recommendations.
In your own travels, where would you like to go next?
Africa! My great grandfather flew, pre-apartheid, from Cape Town to the Mediterranean, sponsored by Geographical Society. There was no instrument licensing then and I have the book detailing the journey. I can't wait to visit.