As the professional organization for travel health nurses in North America, The American Travel Health Nurses Association (ATHNA) is committed to the support and development of our specialty. Formal recognition by the American Nurses Association was achieved in 2020; now we are embarking on a goal to establish a U.S. certification that will provide equal standing and value with other U.S. nursing certifications.
To achieve this important objective, we ask for your financial support. During this pandemic crisis, ATHNA has waived all membership dues. We know how Covid-19 has affected so many of you. The process for creating a legally recognized professional U.S. certification has a cost.
Please consider making a donation today to ATHNA's Certification Fund. As a 501(c) (3) organization, your donation is tax deductible to the extent allowed by law. Please contribute to this important effort for our specialty. And if you or your organization would like to make a more substantial contribution to this project such as a grant, please contact sweinbergRN@gmail.com.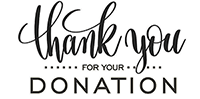 ATHNA is tax-exempt under Section 501(c) (3) of the US Internal Revenue Service and is registered with the NY State Charities Bureau. A copy of our latest annual report may be obtained, upon request, either from our organization or the NYS Attorney General's Charities Bureau, 28 Liberty St, New York, NY 10005. A copy of the annual report may also be available at the NYS Charities website.