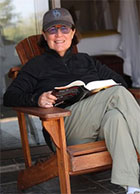 ANA Specialty Recognition in 2018
In countries such as England, Scotland and the Netherlands travel health nursing has been officially recognized as a nursing specialty for some time. Nurses who provide travel health care full or part time in the United States have yet to gain equivalent recognition from the American Nurses Association (ANA). This past year, ATHNA has been in communication with ANA to achieve official status for our specialty. We are now on track to submit a proposal at the June ANA Board meeting. This effort has already required numerous hours of work by many members; in coming months, even more time will be required as several documents must be developed. The G0-Team that is writing the draft meets March 24 and all ATHNA members will get a follow-up report after that session. Adding at least 500 new members to ATHNA is another element of this effort, so please encourage your colleagues to take advantage of our unique, complimentary 2018 membership.
Why is ANA Recognition Important?
ANA specialty recognition means you will be formally recognized for your specialized professional knowledge and skills- by your travelers, your employers, and by other health professionals. You can reference your specialty status when applying for jobs and when you seek raises and promotions. ANA recognition also is a necessary first step to U.S. certification. Once we have ANA recognition, ATHNA plans to establish certification by portfolio, an approach followed by some U.S. nursing specialties and one that is less costly to you, requires no exam, and is in line with insuring compliance with U.S. standards of travel health care.
Sincerely,
Gail Rosselot, NP, MS, MPH, FAANP, FRCPS (Glas), FISTM
President