President's Spring Letter: NED2018 First Announcement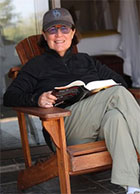 April 18, 2018
Springtime Greetings to Our Members -
And a special hello to our more than 500 newest members!
The forsythia is finally blooming here in the Northeast and there are other first signs that winter is really on its way out....at last. I hope all of you will enjoy the same change of seasons and very soon.
It has been quite an exciting month for ATHNA. Our membership growth has already exceeded all expectations. We now number 633! And remember, the membership drive continues through May. Please do invite your nursing colleagues to join our ranks, help us with our grassroots campaign for ANA recognition, and all the while enjoy full ATHNA benefits through March 2019. A real win- win for everyone.
Lots of news to share in this email and on our website. Here are some important updates:
ATHNA Program Initiatives
Nominations- open through May 15
Joint Research Project: Student Travel Study with our partners CDC, ISTM, and ACHA
NED 2018- initial sites identified for this summer
ANA Proposal & Writing Weekend- first draft completed
New NSNA partnership- welcoming students to travel health nursing
Changes to the ATHNA Website
New syndicated content from CDC and IAMAT
"What You're Looking For... " new umbrella site for What's News, Courses & Conferences, and other frequently updated content
"Travel Curious"- renaming and expanding "A Little Something Extra"
Career Stories- first- hand accounts of nursing careers in our specialty
Q&A: Renamed "Ask Us Anything" and this month focused on cholera vaccination
ATHNA Initiatives
Nominations 2018 are now open for President-elect and several director positions. Julie Richards is chairing the Nomination Committee and is available for your questions or expressions of interest at info@athna.org. Want to get more involved in travel health nursing? Interested in working directly with colleagues across the country? Consider joining the ATHNA board.
Joint Student Travel Research Project This collaborative project that involves CDC, ISTM, ACHA and ATHNA is almost ready to enroll interested colleges and universities in the protocol. For more information, please go to Resources on the ATHNA website Table of Contents or send an email to garosselot@aol.com.
NED: Networking Education and Development 2018 Four years ago ATHNA started a unique, free, one day Clinical Update for its members. Arranged at several member homes around the country, the annual NED has proven to be one of our most popular member benefits. We offer current travel health content with 4 CE credits, provide a delicious lunch, and give members the opportunity to meet informally. So far this year we have four sites for July and August Saturdays: Briarcliff Manor, NY, Philadelphia, PA, Austin, TX, and Monterey, CA. Registration details and dates will be sent out by mid May. Tentative topics include: Chagas Disease in South and North America, Issues of Women Travelers, Invaluable Travel Health Resources, and Travel Pictionary©. Suggestions for other topics are welcome. Send your ideas to info@athna.org.
ANA Proposal Writing Weekend An ATHNA Go-Team met for a weekend of writing in March. A first draft of the proposal required for ANA specialty recognition was developed. The document is currently undergoing its second revision. That draft then goes to the Exec Committee and Board for their input. In coming months, all members of ATHNA will be encouraged to provide comments for the final document. This application is a complex, multi-month process, but we are on our way to specialty recognition in 2018. If any member has experience drafting scenarios that illustrate the ANA Code of Ethics (another requirement of the application) we would love to hear from you. Challenging content!!
NSNA Partnership ATHNA is pleased to announce a new partnership with the National Student Nurses Association (www.nsna.org). Representing more than 60,000 nursing students, NSNA will now share information about our specialty to its members and encourage students to pursue courses and careers in travel health nursing. ATHNA would like to see travel health content routinely introduced at all levels of nursing education; this partnership is a first step. If you would like to mentor a nursing student in coming months, please let us know at info@athna.org.
Changes to the ATHNA Website
Syndicated CDC and IAMAT Content on Website Starting in May you will need to go no further than our website to access important CDC travel health content and the very informative IAMAT blog. Go to www.athna.org after May 15 to see these new and valuable resources.
What You're Looking For... Members have told us they have to move around the homepage to locate their favorite features. No longer. Starting this month our most popular content will be placed under one "umbrella" in the bottom Announcement Box. Go to www.athna.org to see where you can now find the features we update on a regular basis including What's News, our CareerCenter, Courses & Conferences and more...
A Little Something Extra Has a New Name- "Travel Curious?" We are expanding this feature to not only include interesting travel health facts and stories from a variety of sources, but also travel health trivia, crossword puzzles, book reviews, and other content. Travel Curious will be linked in the new umbrella site available to members only. Please send us your submissions.
Travel Health Nurses Are Asking Has a New Name, too - "Ask Us Anything" Our Q&A feature is expanding to respond to a growing number and variety of questions from our members. Send in your questions and you may see them answered in this monthly website feature. In May, we will offer an editorial on Vaxchora and its limited indications for US travelers. It is in response to a question sent in by member Tammie Schneider RN from Salina, KS. Thank you for your question, Tammie!
New feature: Career Stories With the influx of so many new members, we are starting an occasional column where members share stories about and from their careers in travel health nursing. On May 1 I will share some of my own story and hope to hear soon from many you willing to share your career paths in coming months. Travel health is such an exciting specialty - let's share its joys and challenges with each other.
Spring and summer travel is now upon us all and patients are coming in as they prepare for destinations the world over... I wish you all the best as you work to keep them healthy and safe on their journeys. Nurses are the backbone of travel health services and you are all to be commended for your daily contributions to global wellness.
Best Regards to all,
Gail
Gail Rosselot, NP, MS, MPH, COHN-S, FAANP
President, American Travel Health Nurses Association
Briarcliff Manor, NY