Board of Directors 2021-2022
Officers

Sandy Weinberg, RN BSN MA, FATHNA
Certificate in Travel HealthTM
Interim President - 2020
Former president 2009-2011
ATHNA Member since 2006
Home: Bethel, Connecticut
Employment: Public Health Nurse, Pomperaug Health District, Southbury, CT
Nursing Education: SUNY Albany (BSN); The Graduate Institute (MA in Integrative Health and Healing)
How did you get involved in travel health: A previous employer asked if I was interested in learning about Travel Health and offering this service to the community. It was an interesting topic with a large learning curve combining self study, attending a short course, joining professional organizations and keeping up with the literature. I established a Travel Clinic for my previous employer as well as my current employer.
Why are you an ATHNA Member: I joined ATHNA to maintain professional knowledge and support, and I stayed because I have met the most wonderful fellow nurses and I really enjoy their company and the collegiality.
What do you do in your free time: reading, yoga, hanging out with friends, my husband, our black lab Bentley and enjoying grandchildren.

Gail Rosselot, ANP-BC, MS, MPH, COHN-S/R, FFTM, RCPS (Glasg), FAANP, FISTM, FATHNA
Certificate in Travel HealthTM
Vice President 2022-2024
Past President 2019-2020
ATHNA Founding Member since 2004
Home: Briarcliff Manor, NY
Employment: Private clinical and consulting practice, Travel Well of Westchester, and Executive Director, The Westchester Courses in Travel Health Fundamentals and Updates
Favorite Destination(s): Paris, the Scottish Isles, Botswana Okavango Delta
Nursing Education: NY Hospital-Cornell University and Columbia University School of Nursing and Mailman School of Public Health
How did you get involved in travel health: I was fortunate to join a UN/International Rescue Committee/ Cornell team to the Khao-I-Dang Refugee Camp on the Thai-Cambodian border in the 1980's where I worked with CDC and saw first- hand the impact of destination risks and tropical disease- and the value of health and safety prevention efforts
Why are you an ATHNA member: : I have found this organization to be professionally and personally rewarding and supportive. It has been empowering to participate in the only US travel health nursing organization. ATHNA brings together amazing professionals who strive every day to provide quality care to travelers, support their colleagues to do the same, and to make a real difference in global health.
What do you do in your free time: Reading- just about everything, traveling whenever possible, NYC and local theater, and docent at my local history museum
Mette Riis, BSN, MSW, FATHNA
Certificate in Travel HealthTM
Treasurer, 2014 to present
2016-2019
ATHNA member since 2010
Home: Golden, Colorado but grew up in Montreal, Canada and Connecticut
Employment: Retired Manager, Denver Health Immunization and Travel Clinic
Favorite Destination(s): My bucket list is huge! Anywhere in the world where I can see new things, experience the local culture and language and be active
Nursing Education: Regis University, Loretto Heights College School of Nursing, Denver, CO and University of Denver, Denver, CO
How did you get involved in travel health: Through my own travels and through working with the Colorado Refugee Resettlement Program, I saw the need for education and guidance in the prevention of travel related communicable diseases; especially travel to underdeveloped and remote countries. Denver Health is a safety net hospital system for the Denver Metro area and serves patients and families from all walks of life and economic backgrounds. While I was the manager of the Denver Health Immunization Clinic, I had the opportunity to expand our services and developed the travel clinic. At the time, there were few comprehensive travel health consultation services available in the Rocky Mountain region; especially for the diverse population we served at Denver Health. Our clinic brought together travel health nurses, immunizations and infectious disease specialists to ensure comprehensive pre and post travel health services to travelers and their families.
Why are you an ATHNA Member: I have always been impressed with ATHNA's commitment to educate and provide resources to nurses to help them provide the best patient care possible to insure safe and healthy travel experiences for travelers and their families. Being a part of ATHNA provides the opportunity for me to learn, network and share my knowledge beyond the travel health nursing profession in Denver.
What do you do in your free time: I spend a lot of my time traveling back east to visit my elderly parents and family. I'm an active person and enjoy hiking and cross country skiing in the beautiful Colorado mountains. I am also very active in the Colorado Alzheimer's Association.
What I admire in others: Candid honesty and a sense of humor
Directors

Linda V. Bos, BSN, RN, AMB-BC
Certificate in Travel HealthTM
Director 2022-2024
Home: Grand Rapids, Michigan
Employment: Clinical Nurse Coordinator for Primary Care; University of Michigan Health-West, Grand Rapids, Michigan
Favorite Destinations: I'm completely enamored with Portugal and Italy. Lisbon's tile façade buildings, fado dinners, and local pastries are all beautiful. The quaint town of Sintra, Portugal, the summer home of royalty, is lush and full of history. Who doesn't love Rome! Everywhere you turn you can experience antiquity, fountains, pasta, gelato and wine. The rural Piedmont area is also a favorite. Sitting with the wine makers and hearing their generational stories was an honor.
Nursing Education: Calvin University, BSN Nursing
How did you get involved in travel health: In my previous position I worked in the health center at a liberal arts college for over fifteen years. Part of our work included preparing both students and faculty for study abroad programs. Our college sent students to many parts of the world, so I had to become knowledgeable in travel health. Our team of nurses would present travel education to groups of students, then they would come to our health center for travel vaccines. In my current role at University of Michigan Health-West I'm the nurse who prepares patients for travel from any of our primary care offices. I'm also involved in the process of identifying the need for a Travel Health Clinic for our organization. Travel health is an essential aspect of primary care.
Why are you an ATHNA Member: ATHNA has been my go-to Travel Health resource for years. I've had the privilege to meet fellow travel health nurses at ISTM conferences. I'm so grateful for the years of dedicated work it required for Travel Health Nursing to be recognized as a nursing specialty by the ANA.
What do you do in your free time: I enjoy entertaining and cooking dishes from different parts of the world. A must-have souvenir from the places I visit is always a cookbook. I have four daughters. The oldest is a Spanish language teacher, the next is an oncology RN and my youngest two daughters are both in BSN programs. In addition to spending time with family I enjoy gardening, reading, and volunteering at my parish
What I admire in Others: A welcoming spirit and the gift of hospitality. Being warmly welcomed into a workplace or a home is a gift that can change a life.

Jane Chiodini, MSc (Travel Medicine), RN, RM, FFTM RCPS(Glasg), QN, FISTM, FATHNA
Certificate in Travel HealthTM
ATHNA member since 2018
Home: London UK
Employment: Founder and Director of Travel Health Training Ltd. www.janechiodini.co.uk
Self employed but also honorary position as a Travel Health Specialist in Travel Health in primary care setting and Immediate Past Dean of the Faculty of Travel Medicine of the Royal College of Physicians and Surgeons of Glasgow.
Favorite Destinations: That's a hard one! Very partial to the many wonders of London where I live but as a 'City Lover'also fascinated by New York, Chicago, Singapore and Paris in particular. Favourite travel medicine related destination - the Christian Medical College, Vellore in Tamil Nadu - just an incredible experience which I was fortunate enough to visit on a number of occasions.
Nursing Education: St George's Hospital London, University of Glasgow, Scotland.
How did you get involved in travel health: Following a busy hospital career I found after having children that the hours didn't fit with family life so by accident 'fell' into the role of a Practice Nurse in Primary Care. Part of that work was seeing travellers and in 1995 went on new course in travel medicine. This Postgraduate Diploma at the University of Glasgow was the first of its type in the world, and I was in the first cohort. From there I went on to study at Masters level which embedded my love for the subject. Since then, I've been very involved in education of travel medicine practitioners and the development of standards for the subject, but have maintained a degree of clinical work throughout. Training and love of technology has enabled me to develop many tools for nurses to help support them in their work, including a website full of resources and I'm now developing e learning as well.
Why are you an ATHNA Member: I admire the immense strides ATHNA has made for nurses working in travel medicine and am blown away by the enormity of work that has gone into the Scope and Standards document / recognition that travel health nursing is now an official ANA recognized nursing specialty.
What do you do in your free time: I love going to musicals, swimming with my iPod shuffle and making hand made greetings cards, book binding and box making in Liberty fabrics.
What I admire in Others: a passion for collaborative team work, honesty, empathy and a good sense of humour.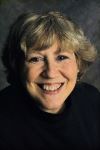 Susan L Cruz, ANP-BC, MS, MPH, AFTM RCPS (Glasg)
Certificate in Travel HealthTM
ATHNA member since 2017
Home: Waterville, Maine since 2010. From Garrison, NY
Favorite Destinations: Switzerland (Where my sister lives), and the Philippines (Where we lived for 6 years)
Nursing Education: Cornell University undergraduate, Columbia University graduate studies
How did you get involved in travel health: I worked for a year at Ban Vinai refugee camp in Thailand as Health Education Coordinator of the camp of Hmong refugees. I lived in the Philippines for 6 years, and have served on medical teams to many countries in Latin America. I started to work full time in the field at a large travel medicine clinic in Alexandria VA in 2003.
Why are you an ATHNA Member: I am proud to be part of a group of nurses in this field. I want to help advance the field of travel health nursing.
What do you do in your free time: I love watercolor painting and photography, gardening and writing.
What I admire in Others: faith, compassion, vision, humility, honesty

Tammy Degenhardt, MSN, FNP-BC, APNP
ATHNA member since 2014
Home: Germantown, WI (near Milwaukee)
Employment: Family Nurse Practitioner at CVS MinuteClinic. Concordia University Wisconsin Adjunct nursing faculty
Favorite Destination(s): So many places to go, So little time! My favorite place that I have traveled is Italy (the FOOD!). I can't wait to visit Scotland and Ireland. I have never been to Alaska, and that is also a place I would love to visit as well.
Nursing Education: Cardinal Stritch University, Milwaukee. Graduate Studies at University of Wisconsin Oshkosh.
How did you get involved in travel health: At my prior position working at an occupational health clinic for Harley Davidson employees, I cared for their international traveling staff when they visit sites in other countries. I had no experience in travel health, and our very own SueAnn McDevitt was my go to person for Travaxes, and questions about travel health. As I gained experience and comfort in caring for this population, I became very interested in the different needs of the various countries and areas that people traveled to.
Why are you an ATHNA Member: ATHNA has always been a great resource for me, and I am constantly encouraging my peers to join! I was so excited to hear that ATHNA is pursing certification in travel health, as I believe deeply in certification as a mark of professional dedication and excellence.
What do you do in your free time: Much of my free time is spent with my family. I have a 23-year-old daughter who just graduated from college, and a 19-year-old daughter in college with the goal of being a commercial airline pilot. Right now, our travels are limited to visiting her occasionally as she goes to school 6 hours away. I like to hike with my German Shepherd, and am an avid reader. I enjoy gardening, and cooking.
What I admire in Others: loyalty, hard work and humbleness

Amy Manion, PhD, APRN, CPNP-PC
ATHNA member since 2020
Home: Munster, Indiana
Employment: Pediatric Nurse Practitioner, Northwestern Children's Practice, Chicago, IL; Associate Professor, Rush University, College of Nursing, Department of Women, Children, and Family Nursing, Chicago, IL
Favorite Destination(s): I love traveling and learning about the nursing profession in other countries. My favorite destinations so far have been Hong Kong, Iceland and Ireland.
Nursing Education: Northern Illinois University, Dekalb, IL; Loyola University Chicago, IL; Rush University, Chicago, IL
How did you get involved in travel health: When I was in graduate school, I took a course where we traveled with our instructor to Belize, Central America to work in a nurse run clinic. This experience led me to continue my education and complete the post-graduate PNP program at Rush University. Later, I traveled to Ghana, West Africa and cared for pediatric patients at a local hospital. Currently, I work as a PNP in primary care and see many pediatric patients from other countries who are living in Chicago while their parents are completing fellowships and doing research. In addition, many of my patients and their families travel to other countries on holiday. Knowledge of immunizations and infectious disease is an important part of providing quality care to the many patients that I see on a daily basis.
Why are you an ATHNA Member: ATHNA is a great organization with dedicated members. Travel health and immunizations is an essential issue, especially for children. The recently published Travel Health Nursing Scope and Standard of Practice provides important guidance and will assist with establishment of certification for the specialty of Travel Health. I joined ATHNA because of their commitment to travel health nursing and their desire to share their knowledge with others.
What do you do in your free time: In my free time, I like to read, go for a run outside and play guitar. I also enjoy hiking and traveling to the National Parks. My favorite is Glacier National Park. I am an active member of the National Association of Pediatric Nurse Practitioners (NAPNAP) and on the medical roundtable for Pathways Awareness.
What I admire in Others: Kindness and Integrity.

Sue Ann McDevitt, RN, BSN, FATHNA, FISTM, AFTM-RCPS (Glasg)
Certificate in Travel HealthTM
Board Member 2004-2009, Treasurer 2004-2009
ATHNA member since 2004
Home: New York, NY
Employment: Staff Nurse, Department of Infectious Disease & Immunology, NYU Langone Health, NYStaff Nurse, Department of Infectious Disease & Immunology, NYU Langone Health, NYStaff Nurse, Department of Infectious Disease & Immunology, NYU Langone Health, NY
Favorite Destination(s): Anywhere in Scotland; Sydney, Australia; Donegal, Ireland. Currently at 5 continents but only 36 countries...
Nursing Education: RN from Beth Israel School of Nursing, NTC, BSN from Edith Cowan University, Perth, Australia. Certificate in Travel Medicine from University of Glasgow
How did you get involved in travel health: Through preparing employees for travel, my interest was sparked by the need to learn about the risks they could face and what measures should be employed to avoid illness and injury.
Why are you an ATHNA Member: Since most of my knowledge was self-acquired early on, the opportunity to network with other nurses facing the same lack of formal education is what led to the formation of a group of NYC nurses to meet for dinner and talk about experiences, challenges and "wins." I continue to support ATHNA's efforts to increase awareness, the nursing knowledge base and overall: drive excellence in travel health nursing practice.
What do you do in your free time: Reading, sewing, spending a day in my happy place: The Metropolitan Museum of Art and trolling the real estate listings in Scotland.

Kathryn B. Reid, PhD, RN, FNP-C, CNL

Home: Charlottesville, Virginia
Employment: Associate Professor, University of Virginia School of Nursing (UVA SON); Director, UVA SON Continuing Education; Coordinator, Nursing Research and Evidence-based Practice at Sentara Martha Jefferson Hospital (SMJH); Nurse Practitioner clinical practice at Passport Health and at the Greene Care Clinic
Education: BSN, MSN (Critical Care CNS) and MSN (Family Nurse Practitioner) earned at the University of Virginia; PhD in Nursing earned at Virginia Commonwealth University
How did you get involved in travel health: In my faculty role, I was once heavily involved in assisting graduate students as they pursued global service learning opportunities. This is where I initially learned a great deal of travel health. As an FNP in urgent care for many years, I often provided travel health care to clients, but often in an urgent care setting, the care was too late for the impending travel. A colleague invited me to join Passport Health, a travel health consult clinic newly opened in Charlottesville, VA. I've always been intrigued with this specialty, and when I was invited to join Passport Health, I jumped at the opportunity!
Why are you an ATHNA member: Once I started working in the travel health industry, I immediately joined ATHNA. I firmly believe connections to professional organizations is essential for networking, assuring up-to-date care, and advocating for advancement of this specialized care area. The resources and supports are strong, and I look forward to serving this organization.
What do you do in your free time: I like to spend my free time with my family, and we enjoy hiking and walking together. We also really like the beach and go whenever possible. My husband Dan and I have 2 adult daughters. Megan lives in Tennessee, and Jo Anne attends VCU and lives at home during school breaks. My mother Marguerite lives with us. Oh, I also LOVE to play pickleball!

Elaine Rosenblatt, MSN, FNP-BC, FATHNA
Certificate in Travel HealthTM
2017-2020
ATHNA Board Member 2009-15, and now currently serving again
Past President 2013-2015
Home: Madison, Wisconsin, although I grew up in NY
Employment: Retired Nurse Practitioner in the Internal Medicine Clinic-University Station, UW Health Madison Wisconsin
Education: MSN from Graduate School of Nursing, Pleasantville, NY 1976, BA in Anthropology from State University of New York, Binghamton
How did you get involved in travel health: In 1976 I started my first job at UW Hospital and Clinics, Madison. They needed someone to continue doing travel health, as the NP who was doing travel health was retiring. It sounded interesting to me, so I said sure. I've been hooked ever since
Why are you an ATHNA Member: The networking opportunities have been very important to me - learning about how others practice, having peers to ask questions when something is controversial or new to me, being part of a group that is advancing a field I enjoy - travel health
What do you do in your free time: Travel, reading, movies, going out with friends, learning about wines
What I admire in Others: a good sense of humor

Linda Sapio-Longo, MSN, APRN, FNP-BC
ATHNA member since 2019
Home: Southbury, CT
Employment: Family Nurse Practitioner at CVS MinuteClinic, Southbury, CT and Per Diem Family Nurse Practitioner at Fairfield University Student Health Center, Fairfield, CT
Favorite Destination(s): I have so many favorites because so many great trips. Many parts of Italy-Tuscany, Amalfi coast, Rome and Capri. Many parts of Australia-Syndney, Great Barrier Reef, Brisbane. Many National Parks--So far I have been to the National Mall, Redwood, Grand Canyon, Yellowstone, Great Tetons and Glacier National. The landscape, food, history and people are amazing at each of these places. I would love to visit every National Park in USA, eventually visit each of our states, and take a river cruise in Europe.
Nursing Education: Pace University, Pleasantville, NY for graduate studies. Fairfield University, Fairfield, CT for undergraduate studies.
How did you get involved in travel health: In a previous position I worked in Infectious Disease and assisted in their travel clinic, providing the vaccines and education for clients after they had their consult with our Infectious Disease Director. I had to rely on the plan created by the Director. I gained experience from asking questions. Then I started working at Minute Clinic in 2014 and a travel health service began to be offered there since around 2017 and I now was independently responsible for developing the plan for vaccines, prophylaxis and education for the clients. I now am one of the go to people for my colleagues with travel health questions.
Why are you an ATHNA Member: ATHNA has been a great resource for me since I learned of them. Since I am utilized as a resource by my colleagues, I want to continue to learn as much as I can for travel health to be the best resource possible. I am also excited to learn that ATHNA is pursuing travel health certification as I would be very interested myself in obtaining this as an additional credential of excellence in this area.
What do you do in your free time: I enjoy being with family and friends, just hanging out or being physically active. I enjoy spending times outdoors going on long walks or hiking. I enjoy sports, gardening, baking, reading, yoga, watching a good movie and working on making/keeping my mind and body strong. I am married 31 years to my wonderful husband, Ralph and have 2 sons. One lives in Washington D.C. and is in his dental residency there for the year and the other is an accountant living in Fairfield and working in Greenwich, CT. These 3 men are the love of my life.
What I admire in Others: I always admire resilience, integrity, and perseverance. I am always amazed at what people can endure and yet remain kind, compassionate and driven individuals. They are what inspire me to always find the good in every person and every situation.

Maureen Bryan Thompson, BSN, MSN

Home: Grew up outside of Boston Massachusetts and now live on the Seacoast of New Hamshire
Employment: Family Nurse Practitioner Somerville Mass Community Health Clinic
Family Nurse Practitioner in an Integrative Holistic Family Practice. Provider Primary care and homeopathic care to newborns to elderly. Our practice integrated care along with acupuncturists, therapist, nutritionist and body work providers. Presently working in Internal Medicine and Travel Health for Lahey Hospital Primary Care.
Favorite Destinations: I have been enjoying dirtbike riding in Arizona, West Texas, California, Nevada and Montana. Costa Rica has been my newest favorite area to explore on bikes. I have enjoyed Hawaii, Family visits to Ireland, 3 months of backpacking through Europe and United States Cross Country Adventures.
Nursing Education: BSN (1987) and MSN (1991) University of Maasachusetts Lowell
How did you get involved in travel health: I was working as a Primary care provider for adults and elderly when the infectious disease physician I was working with broke his leg. I was asked to work in travel health and got a crash course. I spent months reading and going to Travel medicine course and having one on one reviews with this long term Travel medicine physician. I have found a new passion in providing a enjoyable educational tailor made visits for my travel clients. The travel clients I serve are 1/3 VFR travelers to Africa and Asia and 2/3rd to recreational or business world travelers.
Why are you an ATHNA Member: I become involved in ATHNA after hearing about the organization at a travel health conference. Nursing is such a wonderful profession that I have always been so proud to be part of. Being part of ATHNA and being elected to the Board of Directors will allowed me to continue to promote Nursing and to give back to the profession that has given so much to me.
What do you do in your free time: Walking, Hiking, mountain biking, meditating, gardening, reading adventure books and music. I am blessed to have a loving partner, 6 high school girlfriends, 3 healthy adults sons and a wonderful mother who I spend my time with.
What I admire in Others: What I admire in others...honestly, groundedness and people who understand that life is often greener right where they are. :)