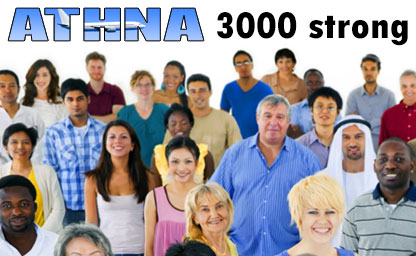 ATHNA 3000 STRONG November Thanksgiving Message
Happy Thanksgiving ATHNA Membership!! We hope you enjoy this special day with family and friends. As we all give thanks during this national holiday, we encourage you to voice your gratitude for ATHNA with your professional colleagues. Share your appreciation for the only U.S. nursing organization supporting travel health nurses. Encourage them to join the American Travel Health Nurses Association. Help us make ATHNA 3000 STRONG!!
Soon we will be introducing an occasional new feature on the ATHNA website, "Member Mini-Profiles" to showcase our diverse and growing membership. If you would like to recommend a colleague for this feature- or yourself- please send an email to our Membership Chair, Jackie Mier at jcmier2@gmail.com.